Every year NSFAS, the National Student Financial Aid Scheme provides loans and bursaries to students at all 23 public higher education institutions and 50 public FET colleges throughout the country.
These funds are paid to academic institutions and the institution decides how much of these funds will be made available as a book bursary.
Book bursaries are then administered by:
a.    The institution themselves (student receives a bursary letter and use this to open an account at a bookshop),
b.    Eduloan or
c.    Intellicard (Intellimali)
NSFAS recently introduced a new system at some institutions called sBux, a division that handles the administration of NSFAS book funds to allow students to pay for food, accommodation, books and travel allowances in the form of sBux vouchers which are sent to the bursary students' cell phones. Van Schaik Bookstore, a registered merchant with NSFAS, integrated this mobile technology with its current point of sale system to accept the book voucher as payment option at our stores.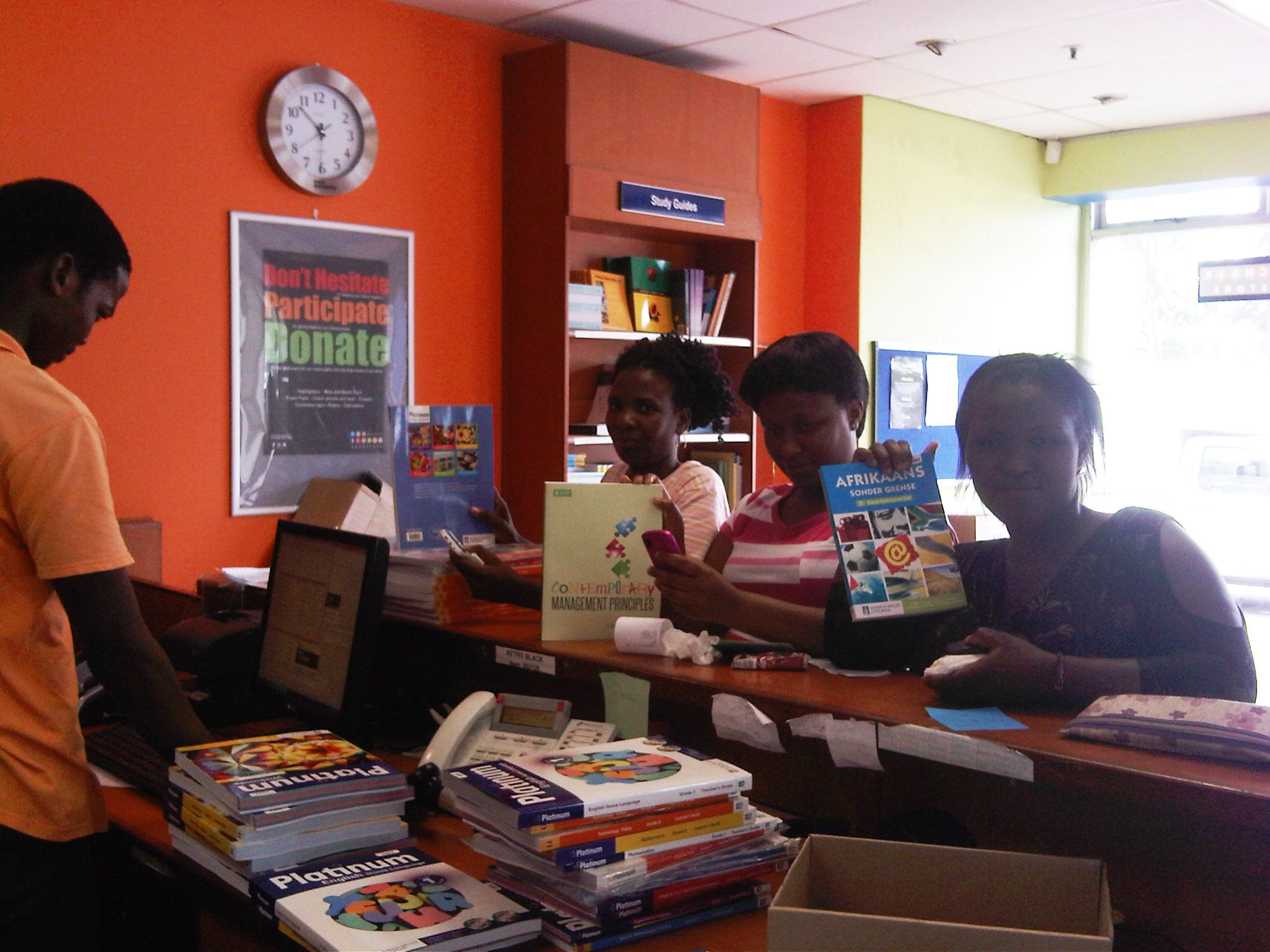 The first sBux transaction at Van Schaik took place at our branch in Durban Stalwart Simelane Street. The student (in the middle) is Nkanyiso Zwane who bought her books on the 6th of February.