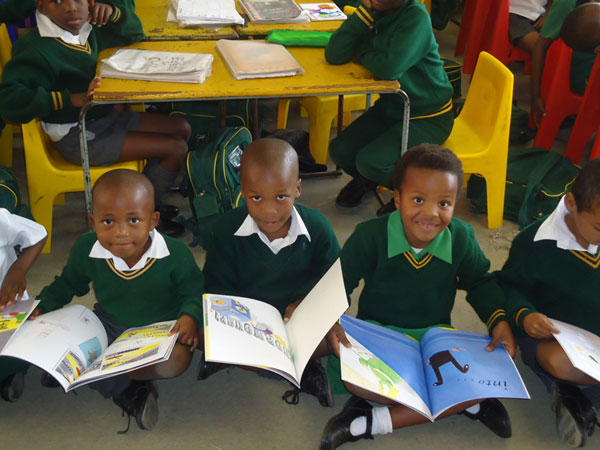 World Book and Copy Right Day is celebrated annually on the 23rd of April. Every
year Van Schaik Bookstore shows our support by hosting events for learners from
disadvantaged communities at selected stores. Special guests are invited to read to
the learners and share with them the importance of reading.

This year 400 learners between Grade 3 – 6 will be spoilt with special goodie bags
stacked with story books, stationery, colouring books, Flip Files and a National
Geographic Kids magazine all generously co-sponsored with Van Schaik by our
suppliers who take hands with us in supporting the worthy cause of eradicating
illiteracy and appreciating books. Sponsors include: National Geographic Kids,
Freedom Stationery, Pilot, National Stationery, Pentel, Dala, Flip File, Bantex, Boland
Drukpers, Jonathan Ball Publishers, Penguin, On the Dot and Aramex Berco who will
be distributing the goodie bags to the various participating branches.

You can also support this important cause by buying a book or stationery at any of the participating branches and we will donate it to the selected schools. These branches are Parow Centre, Hatfield Pretoria, Rondebosch, Grahamstown, Bloemfontein UFS, Stellenbosch The Neelsie, University of Port Elizabeth Missionvale, UKZN Pietermaritzburg Campus and Soweto Maponya Mall.