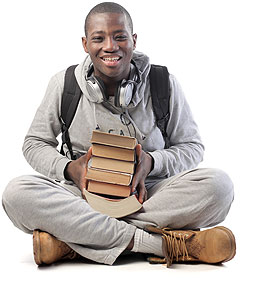 Van Schaik Bookstore, winner of the 2012 Sefika Best Academic bookseller award and one of the leading academic tertiary booksellers in South Africa, opened a new store in Mthatha late last year.
The bookstore, situated in Mthatha Plaza, not far from the UNISA registration offices, is conveniently situated to allow students easy access to academic textbooks. The location of the store means Walter Sisulu University students will also benefit from the well-stocked shelves of prescribed textbooks, stationery and other related study material. Students have an option to pay cash or per credit and the bookstore made also provision for bursary students, Eduloan and Intellicard payment options. The store is open from Monday – Friday from 8h00 – 17h00 and Saturdays, 8h00 -13h00.
'We are looking forward to serve the student community of Mthatha by providing them with their study material. We are confident that we will be able to deliver good quality products in line with our vast experience, and that we will have healthy relationships with all stakeholders (teachers, lectures, students) whom we invite to our store for top-class customer service,' comments Stephan Erasmus, MD Van Schaik Bookstore.