World Book and Copyright Day is celebrated on 23 April every year and we celebrated this during the month of April by hosting events for learners from disadvantaged communities at some of our branches or at their schools around the country. We took hands with our suppliers and publishers to make this special for the learners by doing something special with and for them. This year's sponsors included Van Schaik Bookstore, Internet Express, SMD, Pilot, Freedom Stationery, Alplas Plastics, Jacklin Enterprises and Pan Macmillan.
"Van Schaik Bookstore believes in giving back to the communities and developing literacy projects from the foundation phase onwards. We support the South African government and United Nation's drive to eradicate illiteracy in our communities," comments Stephan Erasmus, MD Van Schaik Bookstore.
In addition to the book readings, Van Schaik Bookstore also ran a countrywide awareness campaign against copyright infringement in April. "We need to teach and guide learners and students to respect the intellectual property and rights of others," says Erasmus.
World Book and Copyright Day is an annual event that takes place on 23 April, organized by UNESCO (United Nations Educational Scientific and Cultural Organization), launched in 1995.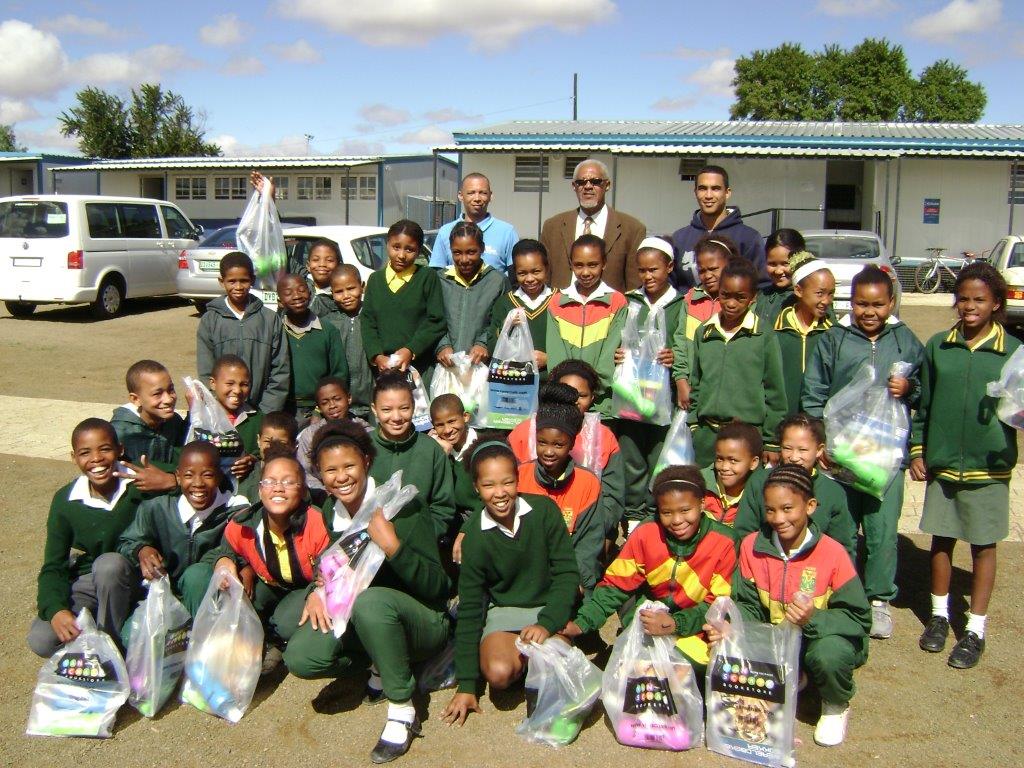 On 24 April 2014 our Bloemfontein store at the University of the Free State visited Heide Primary to celebrate World Book Day. At the back on the left is John Jackson from Van Schaik Bookstore, in the middle is the headmaster Mr. Marupen and on the right is the Grade 6 teacher, Mr. Ferris with his pupils.