The Van Schaik Rewards App, now available for iOS and Android, offers students the choice to spend their loyalty points in any way that suits them. Van Schaik Bookstore launched a second version of the original Van Schaik Rewards app in February this year, this time around seeking to offer loyal customers more than just an extension of our popular rewards program. By downloading version 2 from the Google Play or Apple App Store and registering on the app, users can now spend their rewards at any Van Schaik store or participating retail partners.
Partnering with Dischem, Shoprite & Checkers, Vida e Caffe, Steers, KFC, MTN, Vodacom, Telkom Mobile and Cell C among others, offers students a wider choice of where to redeem their loyalty points. Not only do you earn cash-back on in-store purchases, but you can also bank up to R90 cash in your app wallet simply by swiping the lock screen content.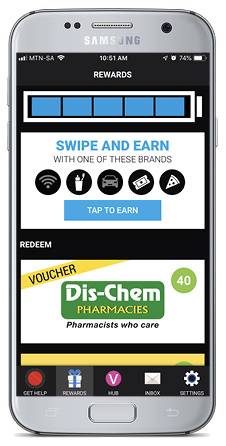 "The Van Schaik Rewards app is an innovative platform to reward students in areas that are important to them, including data or airtime bundles, food or lifestyle products," says Stephan Erasmus, Van Schaik Bookstore MD. With this new version, Van Schaik Bookstore aims to serve students no matter the institute where they study at or which interest they may have.
"I have been a user of the Van Schaik [Rewards] app from its initial launch and I find it to be an absolutely terrific app," says Jan Rossouw, a Stellenbosch University student and satisfied Van Schaik Rewards app user. "I do the reward swipes daily and the points that I have received have really helped to make my textbook and stationery costs a lot more affordable."
Melvin Kaabwe, Van Schaik Bookstore's Digital Manager says the app provides an easy, achievable means to fund student needs as users can spend the money in their app wallet on books, stationery and electronics. It also allows users to spoil themselves with ice cream, burgers or a nice cup of coffee.
For those not interested in spending their points on academic material, fun awaits. From ice cream to make-up, loyalty points can be spent in any of the five categories offered on the app: Connectivity (data and airtime bundles), Lifestyle (personal hygiene products), Transport, Events and Food/Drinks. Furthermore, the app also offers customers the opportunity to spend their points by participating in app competitions.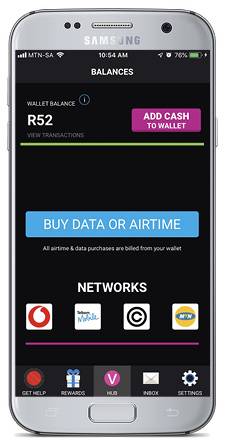 With more than 6 500 registered users already on the app, Van Schaik is offering businesses a captive audience for marketing and advertising. VSB 2.0 is the perfect platform for marketers to introduce and promote student-specific products and services whether they are seeking to advertise countrywide or region-specific. Consequently, users are also exposed to promotions they would otherwise not be aware of. "The Van Schaik Rewards app is more than just a tool to reward loyal customers with special offers, exclusive competitions and the likes," explains Kaabwe. "It is an app that caters for student specific needs."
Although a lot of focus is placed on student-needs, the app is not limited to student-users only. Any Van Schaik Bookstore customer can download this free app. Our Rewards App is yet another initiative in line with our slogan:Taking you places.
Download the app here:
Google Play Store:https://play.google.com/store/apps/details?id=com.vanschaik.vanschaikapp
App Store:https://itunes.apple.com/za/app/the-van-schaik-rewards-app/id1445018864?mt=8